Northern Road Upgrade, NSW
Connolly EXJ Expansion Joints have assisted contractors complete 18km of shared path for a Transport for New South Wales major infrastructure project, using high-productivity continuous concrete pour techniques.
The Northern Road and Bringelly Road Stage 2 Upgrade Project for Transport for New South Wales is a key element of the Western Sydney Infrastructure Plan, increasing road capacity ahead of the new Western Sydney airport development.
The Project has provided intersection upgrades and dual carriageway to more than 15km of roadway, improving safety and cutting journey times for more than 25,000 motorists.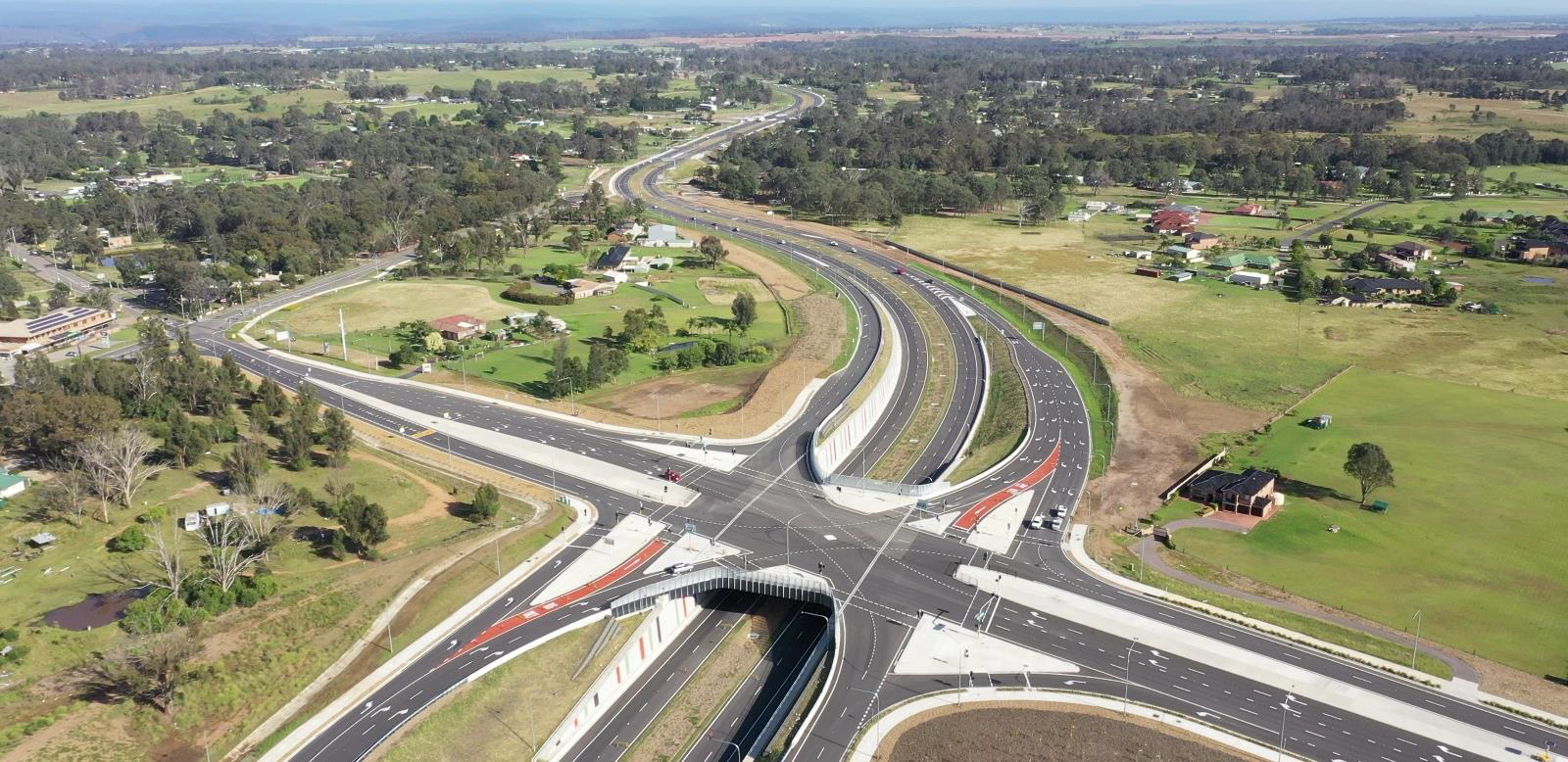 The Challenge
One of the challenges faced by the Principal Contractor ACCIONA was to pour the 8,100 cubic metres of concrete over 18 kilometres for the shared path within a timeframe that met the overall Project program requirements.
The Solution
To assist in meeting the Project program, ACCIONA's subcontractors adopted a solution which utilised Connolly EXJ Expansion Joints.
The leave-in-place expansion joints were quick and easy to install using the Connolly patented 'peg and wedge' system. They provided 10mm expansion across the full depth of the slab and allowed the contractors to pour concrete continuously to both sides of the joint, instead of using the more common 'chequerboard' approach.