Connolly Biscuit Plate Dowels and Sleeves are designed to transfer loads across construction joints in slab-on-ground applications.
The plastic sleeve encases one half of the plate dowel to de-bond the dowel from the concrete. Connolly Biscuit Plate Dowels allow for expansion, contraction and lateral movement at the joint.

Connolly Biscuit Plate Dowels 6mm (red) and 10mm (green)
Connolly Biscuit Plate Dowels are available in 6mm and 10mm thickness in black, hot-dip galvanised or stainless steel finish.
With pre-installed nails, and V-notches on all sides, they can be easily and accurately installed on conventional formwork, ensuring perfect dowel alignment.
Injection moulded from polystyrene for accuracy and stiffness, the Biscuit Dowel Sleeve minimises the vertical movement across the joint. Biscuit Dowel Sleeves are colour coded to indicate the plate dowel thickness.
Features:
Available in 6mm and 10mm Black, Galvanised & Stainless Steel
Minimises differential deflection between slabs
Allows for contraction, expansion and lateral movement
V-notches and pre-installed nails for ease of installation
Speeds up dowel installation
Has both lateral and end expansion capabilities
Ability to fix to timber and steel formwork with ease
Ideally suited for construction joints​
Download the full installation guide here.
Step 1
Mark centre line of the biscuit plate dowel and dowel spacing on the formwork.
 Step 2
Place the Biscuit Dowel Sleeve at the marked location by using the V-Notches at the top and bottom and both sides to ensure correct placement.
Step 3
Nail the Biscuit Dowel Sleeve to the formwork using the pre-installed nails.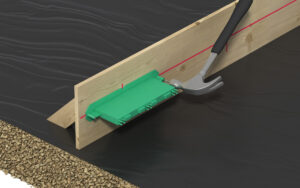 Step 4
After pouring the first slab remove the formwork. After removal of formwork, the Biscuit Dowel Sleeve will be exposed as shown below.
Step 5
Firmly place the Biscuit Plate Dowel into the insertion hole in the sleeve by punching through the sticker as shown below.
Step 6
Once plates have been correctly positioned, install the specified reinforcement and carry out the next pour. (For expansion joints, install compressible material before second pour).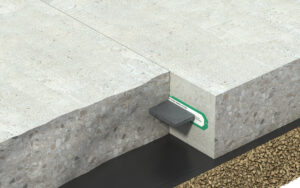 Use the form below to send us an email with your enquiry or request for drawings.