BACK TO TOP
New Technical Brochure Now Available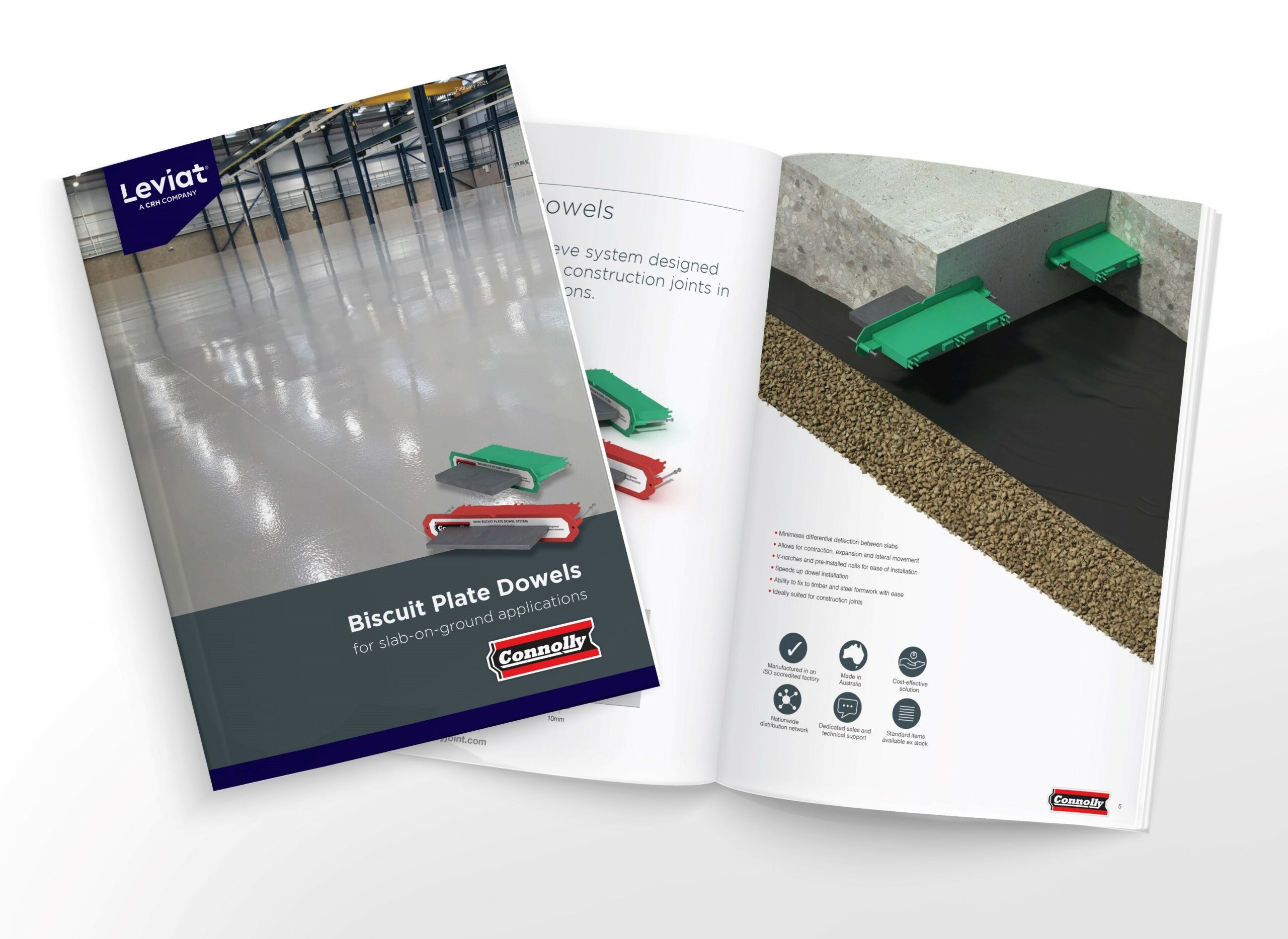 Our range of Connolly Biscuit Plate Dowels are now featured in a new brochure.
Connolly Biscuit Plate Dowels and Sleeves are designed to transfer loads across construction joints in slab-on-ground applications. The plastic sleeve encases one half of the plate dowel to de-bond the dowel from the concrete. Connolly Biscuit Plate Dowels allow for expansion, contraction and lateral movement at the joint.
The full range, including product specifications, design capacities and installation guidance can now be found in one brochure, which can be downloaded below.
Contact our dedicated team with your project requirements on freecall 1800 335 215 or email info.connolly.au@leviat.com.